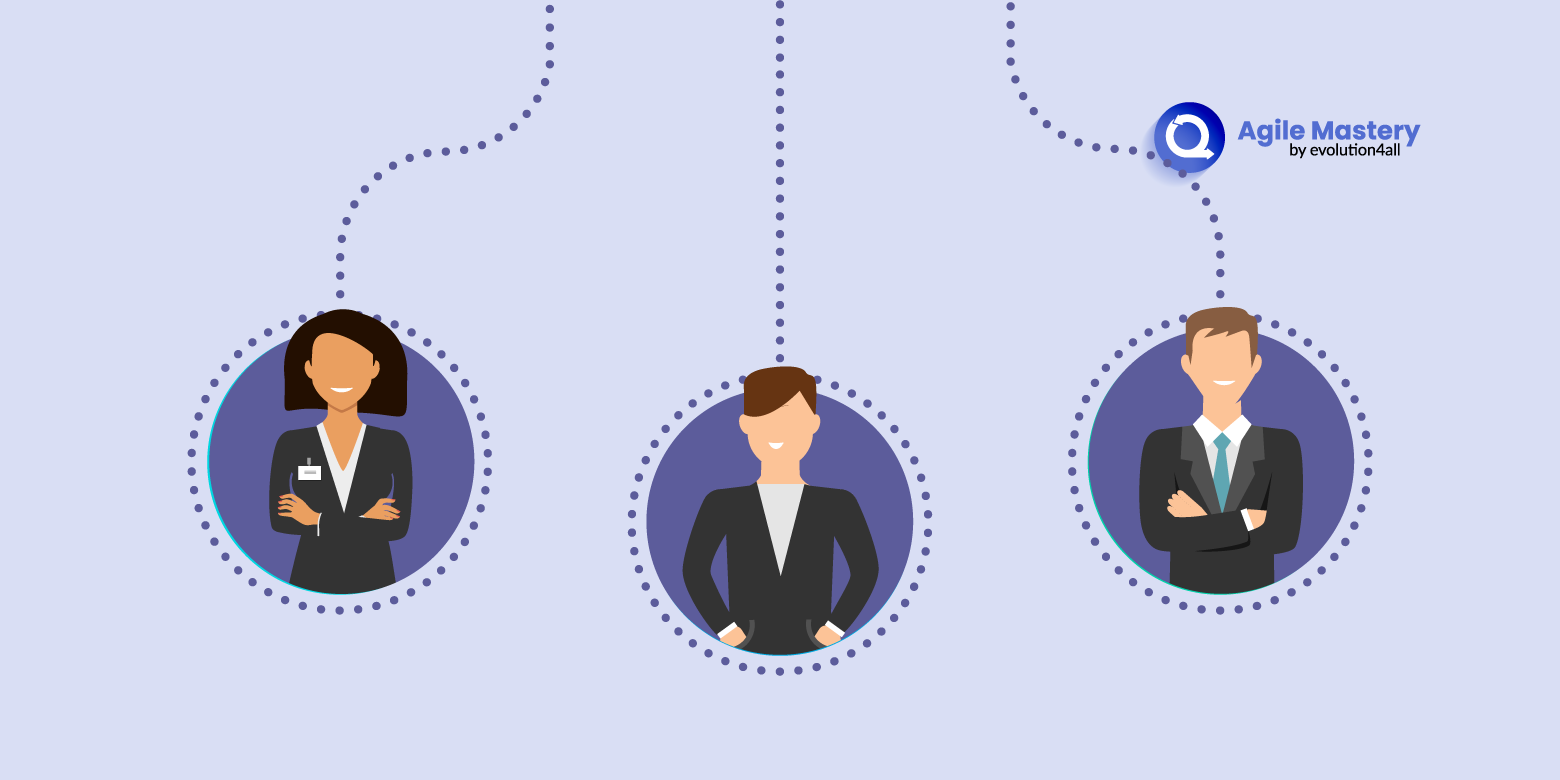 Hi, guys, this post will be short and simple, and it will be focused on the different levels of Agile Coaching. Lately, many people have asked me what are the differences within Agile Coaching. For this explanation, I want to use a bit of what Lyssa Adkins explained in her workshop "Coaching Agile Teams."
In her view, there are three levels of Agile Coach. The team facilitator is responsible for facilitating practices and collaboration on one team. Agile Coach, this level is responsible for developing teams, mentoring others, and advising managers. And for the last Enterprise Coach, this role is responsible for developing leaders, focusing on culture, and catalyzes change. Below you can see a graphic of how these levels are related to each other.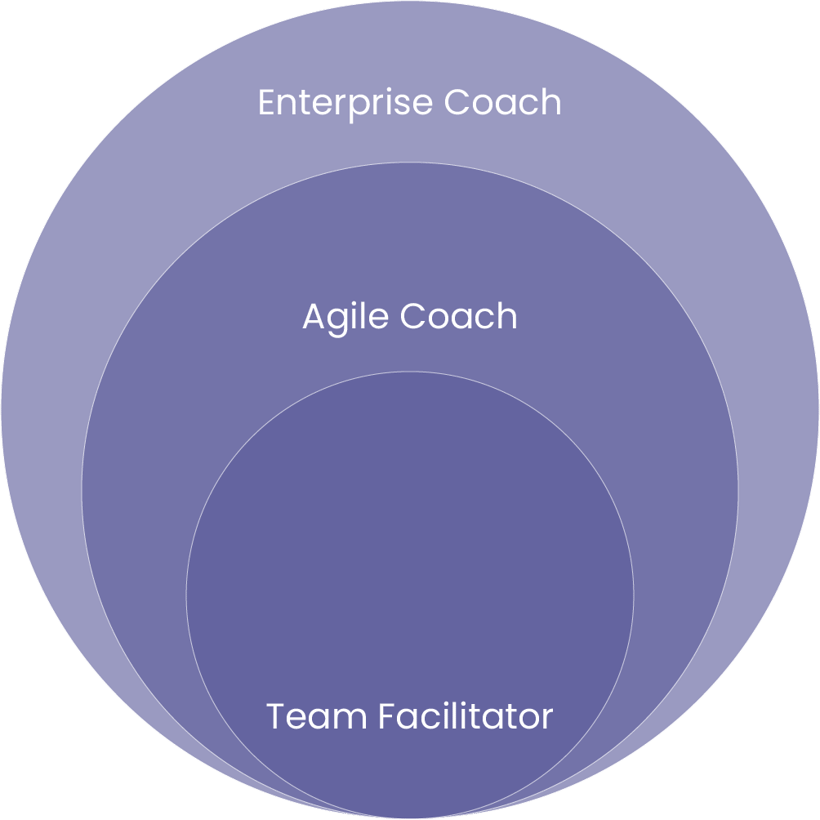 Team Facilitator
This person focuses on one (or two) teams that are already "up and running." They are developing basic skills in facilitation, mentoring, or training, as well as conscious communication. A team facilitator is not yet ready for Agile adoption or transformation initiatives.
Agile Coach
This person focuses on developing teams, other Agile Coaches & Team facilitators to use Agile well, including the ecosystem around the team. He is an expert in Lean-Agile practices and has chosen a knowledge domain focus (Technical expertise, business or organizational change). He possesses significant facilitation skills, and some professional coaching skills, and is adept at mentoring and teaching.
Enterprise Coach
This person focuses on developing the organization´s capacity to use Agile as a strategic business asset, including culture change, leadership development, and work at all organizational levels.
As I said this blog was based on Lyssa´s workshop that I do recommend it to everyone. Below you can find more blog posts that summarize a lot of the topics that I did learn in this workshop:
Hope you liked this blog post. Leave your comments below.
Did you like this article?
Are you looking to build an Agile Company? We can help you with this task in different ways. You can start by taking a look at our Agile Training and Agile Consulting pages.
One of our most popular services is our Agile Executive Workshop, a 2,5 days workshop to help leaders to identify what are the exact steps they need to take in order to build a great Agile Company.
In case you are looking to get external support with an external Scrum Master check out our Scrum Master Consulting program, a 6-months program to transform your Scrum Teams.
If you are sure that you want to do a full Agile Transformation, then our Enterprise Agility Program is the right approach for you, a complete package to transform your company into an Agile, Flexible, and Fast Digital Product company.