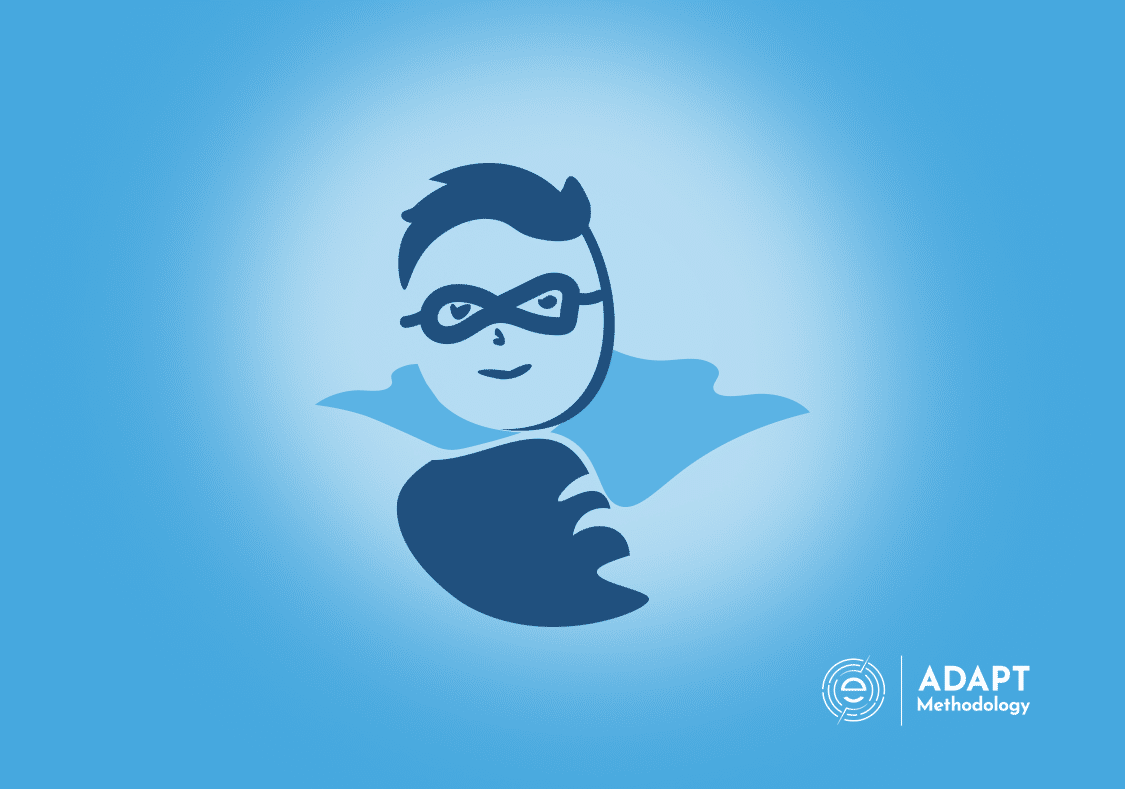 The main goal of having a Scrum Master at a company should be to create stable and self-organized teams with a clear and engaging direction, help to identify and resolve organizational impediments, as well as educate the organization on Agile Methodologies.
Nowadays, many organizations that have a software house in place are hiring a Scrum Master. It´s an important role in a scrum team, so let´s take a look at the important responsibilities of a Scrum Master.
Scrum Master role and responsibilities
The scrum master is at the center of the scrum, helping the team and the product owner to coordinate all project activities and linking customers and different teams that are part of a project.
Scrum masters are the Servant Leaders and champions of scrum within their teams. They coach the team, the product owner, and the business on the scrum process and look for ways to fine-tune their practice of it.
An effective scrum master deeply understands the work being done by the team and can help the team optimize its delivery flow.
These are the responsibilities of a Scrum Master:
Responsible for the Scrum Artefacts
Facilitating Planning
Facilitating Grooming
Facilitating Reviews
Facilitating Retrospectives
Helping the team to stay focused (e.g. by acting as a buffer between external, distractions and the team)
Helping the team to maintain their scrum tools (Storyboard, Action board, charts, backlogs, etc.)
Helping the team and the product owner to find a suitable Definition of Done and Definition of Ready
Developing and nurturing group dynamics
System Coaching
Mediating through conflicts
Helping the team to make decisions
Fostering the developer team´s self-organization
Mediating the general conflict of goals between the development team and the product owner
Serving as a mirror to the team
Reflecting Agile and Scrum values to the team
Reminding the team of their arrangements
Helping the team to improve their process continuously
Reflecting on issues to the team through observation from outside of the team
Asking open questions
Checking all the modules the team uses (Spring backlog, metrics, etc.) and show them differences between the model and the real world
Provide support to the Product Owner
Helping to write or split user stories together with the team
Contribute to writing or adapting product visions
Helping to order product backlog items
Helping with the release planning
Coaching the Product Owner on Impact Mapping or Story Mapping
Update himself to teach and mentor the team and organisation
Continuous learning of everything related to Agile (visit user groups, attend conferences, read books, write blogs, etc.)
Consulting team members and foundation on Agile
Helping team members to create information radiators
Giving feedback to the team
Encouraging the use of Agile Engineering Practices within the development team
Challenging team with Agile Management Innovations (e.g. FedEx-Days)
Exchanging knowledge with other Scrum Masters in the organization ( e.g. Community of practices)
Doing Gemba Walks
Responsible for helping the team to maintain the big picture:
Bringing people together and letting them talk to each other
Keeping in touch with every stakeholder regularly
Helping the team to report to management
Contribute to spreading the Agile Community within the organization further
Organizational exchange events like Open Spaces or World Cafes for the team, its stakeholders, and organization
Sharing insights throughout the company through blogging, internal conferences, etc.
Being a contact person for everyone in the team and the company who has any questions regarding Agile
Scrum Master role – he or she performs several important roles and is a vital member of an organization. In summary, Scrum Masters help organizations to improve:
customer satisfaction
decrease time to market
increase quality
improve progress visibility
increase collaboration and ownership
Who is a Servant Leader?
In the Scrum world, a ScrumMaster is often known as a Servant Leader, but we believe that very few people know what a Servant Leader is.
Based on this assumption, we would like to explain what a Servant Leader is and what the characteristics of a good servant leader are (in this case, a Scrum Master). Let´s start by using Greenleaf´s definition:
The servant leader is a servant first. It begins with the natural feeling that one wants to serve. Then conscious choice brings one to aspire to lead. The best test is: do those served to grow as persons: do they, while being served, become healthier, wiser, freer, more autonomous, and more likely to become servants? And, what is the effect on the least privileged in society; will they benefit, or, at least, not be further deprived? (Greenleaf, 1977/2002, p. 27)
Larry Spears in his article: "Character and Servant Leadership:
Ten Characteristics of Effective, Caring Leaders" explains that servant leadership seeks to involve others in decision-making, is strongly based on ethical and caring behavior, and enhances the growth of workers while improving the caring and quality of organizational life.
In the same article, Larry Spears explains that a good servant leader has ten characteristics that are of critical importance:
Listening
The servant leader must be willing to listen and identify the will of a group. The leader must be able to listen and reflect on what is being said; this is an important aspect of being a servant leader.
Empathy
Empathy is quite an important characteristic for a servant leader to have. A servant leader must accept and recognise the special and unique spirits that exist for each different person.
They cannot reject coworkers and colleagues as people, even in difficult conflict situations.
Healing
This can be considered one of the strengths of a servant leader: The power of healing one´s self and one´s relationship to others. Servant leaders have a unique power to fix relationships.
Awareness
Knowledge helps people to become stronger. Awareness helps the servant leader to understand issues involving ethics, power, and values.
Persuasion
A good servant leader tries to convince others, instead of forcing compliance. Usually, a successful servant leader is great at building consensus within teams.
Conceptualisation
Transforming a big vision into small workable pieces that everyone understands is a great characteristic servant leaders generally have.
They have the ability to pick up on daily problems and conceptualize solutions that are recognized by everyone.
Foresight
A great servant leader can foresee the likely outcome of even the most difficult situation. Using previous experience and present data, they can predict with high accuracy the future result of a case.
Stewardship
Servant leadership involves an inherent commitment to serve the needs of others. It also emphasizes the use of openness and persuasion, rather than control.
Commitment to the Growth of People
Servant leaders believe in real intrinsic motivation. They believe that all individuals have a lot to contribute to the organization. A great servant leader is committed to helping people to grow within the organization.
Building Community
Building a community among those who work within a given group is the last characteristic of a great servant leader. They believe they can create authentic communities among the people that work within the same organization (s).
Did you like this article?
We enable leaders to become highly valued and recognized in order to make an impact on the World by helping them to design Digital Product Companies that will thrive and nourish in the Digital Age, we do this by applying our own ADAPT Methodology®.
If you want to know how we can help you check the page: Work With Us.
If you are interested in knowing if you have what it takes to build a Digital Product Company take the Scorecard.
If you want to learn how to build a Digital Product Company take a look at our Digital Leadership Accelerator.