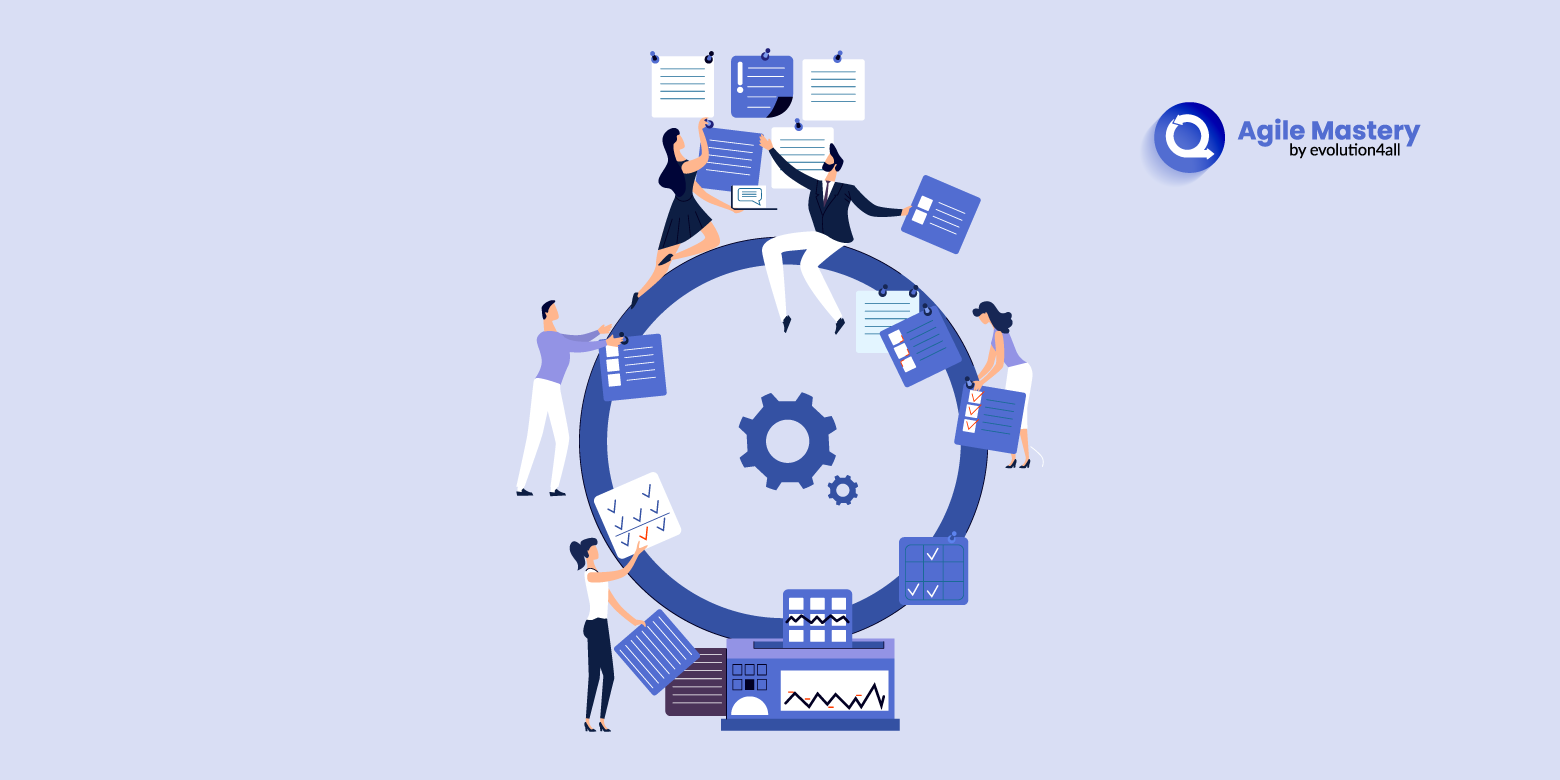 Organisations looking for agile ways to manage projects can largely benefit from adopting the scrum methodology. If you've been following my blog lately, you have a pretty good idea of what this framework is all about and how it can be used to address complex problems and make your team efficient, creative and productive.
Sprint Backlog in a Nutshell
An important aspect of the Scrum methodology (which has many uses but is often misused) is the sprint backlog. In this guide, let me show you what a sprint backlog really is and share you some best practices that I've learned in the past years. At the end of this article, you and your agile team should be able to create a backlog like an expert and ensure success in future projects.
Alright. First thing's first – what is a sprint backlog?
If this is your first time learning about the scrum methodology, you might be overwhelmed with the technical terms used to describe this project management framework. Among the first important terms, you will encounter is the word "Sprint". Scrum Masters refer to "sprint" as a time period of one month (or less) in which certain items should be accomplished in order to create a releasable product increment. It is also referred to as the "Done" stage of the project. Take note, however, that the Sprint is not the end goal (Sprint Goal), but a milestone that is used to accomplish something.
Within a Scrum, Sprint is the sprint backlog. In simple terms, it is the plan for the sprint. In creating a sprint backlog, the major question to be asked is how does your team get this work done? Think of the whole process as a comprehensive to-do list with a timetable. You've got a list of tasks needed to be completed within a period of one month, along with the status of each task, the person-in-charge, progress, etc.
It all starts with the Product Owner presenting a list of items or activities that have to be prioritised. The entire scrum team then analyses the list, figure out what they can do, and then create a plan to execute it. Just as the Sprint gives the team a high-level view of what should be done in order to achieve the Sprint goal, the backlog provides them with a detailed view of what needs to be done on a daily basis. It serves not only as a guide but also a measure of how far they've accomplished, with the time-boxed period as an important consideration.
Building Effective Backlogs: Key Steps
Sprint Backlog Planning
Building an effective sprint backlog starts with planning which is usually done during the Sprint meeting. In the planning phase, the Scrum team selects product backlog items, in the sprint. Once those items have been selected, the team goes on to plan how they will go about the work. It doesn't have to be a thorough and very detailed plan. However, it should reflect the key steps to take as well as the hours to be allocated to each item. This is a great way for the agile team to know if they are spending too much or less time on each task. A good team will think of most things during a sprint backlog. But it is impossible to have everything covered because as they start working, things change and the team might discover things that have to be revised or added.
Daily Assessment & Plan Revisit
Members of the Scrum team meet daily for what is often called the 'scrum stand-up'. This is a good chance to get in sync and ensure that everyone is on track as to their product backlog items. Successful agile teams take advantage of their daily meetups (which should not be more than 15 minutes) to measure progress and deliverables.
Management of the Sprint Backlog
The Development Team takes charge of managing the sprint backlog. The Product Owner has to ensure an open communication with the team, check on everyone's progress, set expectations, and discuss possible solutions to issues. Take note however that once the sprint backlog is created, no one in the team can remove items. Your team may add items but not remove them. Only the Product Owner can do it once he determined that a specific item no longer provides value to the sprint goal.
Capacity Planning
Capacity planning is a critical part of creating a sprint backlog. The Scrum Master should be able to identify how much time (on a daily basis) has to be allotted and whether there are enough people to cross out the items from the to-do list. Ideally, team members should render 6 hours of work each day. But adjustments and forecasts need to be made early on in case there are issues with team members' availability.
Tracking the Sprint Backlog
There are various strategies to track sprint backlog. The most commonly used tool is the sprint burndown chart which is a graphic representation of the rate at each work is being done and how much work still needs to be done. This chart is aimed at making the work visible to the Scrum team. It enables everyone to see the available number of hours and the actual work remaining. The sprint backlog can also be tracked in a spreadsheet or much better, using a dedicated project management software.
Behind every successful sprint is a well-established product backlog. A well-organised agile backlog does not only make the release and iteration planning easier. It also gives the Scrum team a clear overview of what needs to be done, at a specific timeframe, to get to the Sprint goal. Now that you know the importance of a sprint backlog and how to create one, you can be confident that your agile team is all geared towards success. Again, the sprint backlog must be clearly written and organised, checked and updated on a daily basis, in order to be effective. Furthermore, there has to be enough capacity for all items to be carried out.
Did you like this article?
Are you looking to build an Agile Company? We can help you with this task in different ways. You can start by taking a look at our Agile Training and Agile Consulting pages.
One of our most popular services is our Agile Executive Workshop, a 2,5 days workshop to help leaders to identify what are the exact steps they need to take in order to build a great Agile Company.
In case you are looking to get external support with an external Scrum Master check out our Scrum Master Consulting program, a 6-months program to transform your Scrum Teams.
If you are sure that you want to do a full Agile Transformation, then our Enterprise Agility Program is the right approach for you, a complete package to transform your company into an Agile, Flexible, and Fast Digital Product company.