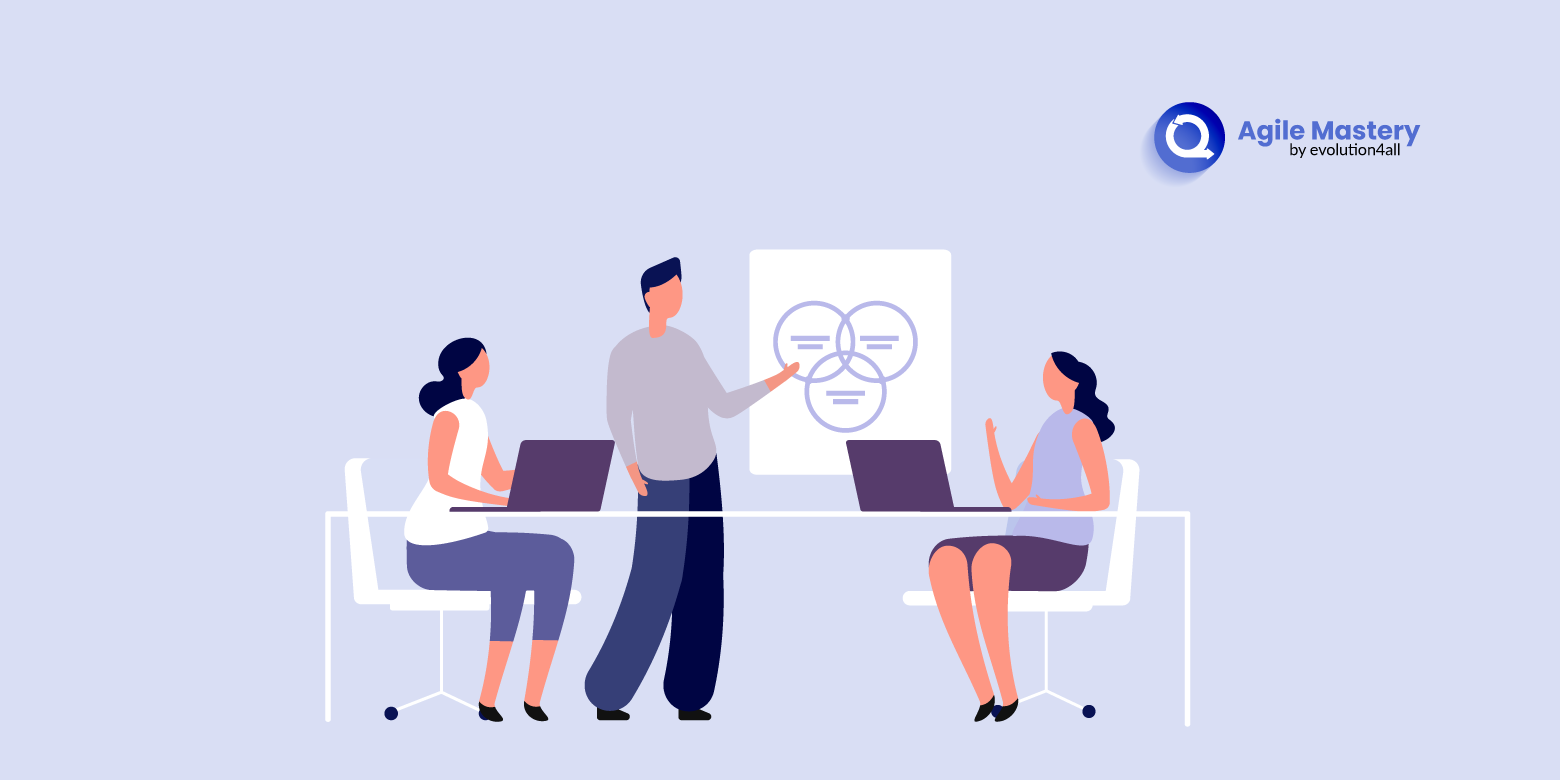 Hi guys, in my last post I explained a tool that I learned in one of Lyssa´s and Michael´s workshop. This tool is a great guidance for coaches in their coaching sessions. Now I will explain where you coaching focus should be placed. During an iteration, a coach must be aware that sometimes his coaching skills are needed to help both teams as well as individual team members. So let´s see when these different skills are needed...
At the beginning of each iteration, the coach must lead the team as a whole unit. Activities, like an iteration planning, require the coach to fulfill all elements in a group. At this point, there is not much work for individual coaching.
As soon as the iteration begins, team members approach the coach with their specific problems. Here, the coach must give attention to each of them. At this point, the team coaching is not needed. The further the iteration proceeds, more attention towards individuals is required.
When the iteration reaches its end, team coaching is again desired. Activities, like retrospectives, are fundamental and here the coach must help the team as a whole unit. The coach will immediately address individual concerns together with the team, making the individual coaching almost no existent.
Below you can find a picture I took from Lyssa´s and Michael´s material - Coaching Agile Teams Workshop, that concludes what I wrote. The reason why I conceived this post is to create awareness among agile coaches. Coaches need to be aware that we need different skills for different situations. I believe, to be a good agile coach, we need to master not only the individual coaching but the team coaching as well.
If you are interested in the topic of coaching, I wrote another blog that might be interesting for you: "10 Deadly Mistakes We All Do With Coaching Questions". Take a look at it.
[shortcake_call2action title="ORGANISATIONAL MASTERY SCORECARD" description="We have developed a free assessment in the form of a Scorecard to help you establish which areas of business you need to focus on to achieve your particular Organisational Mastery." button_text="Take The Test" button_link="https://www.organisationalmastery.com/scorecard?utm_source=web&utm_medium=Blog - From Luis Goncalves&utm_campaign=coaching focus" /]
If you liked this article, feel free to visit my company Products and Services pages.
We provide Team Coaching, Agile Training, and Agile Consulting, OKR Training, OKR Consulting, Innovation Training and Innovation Consulting.
With my team, I built 5 main products: High Performing Teams, Scrum Team Coach, Scrum Master Mentoring, Organisational Mastery and the External Business Accelerator.